Doctor uses colposcopy to view the opening to the uterus, called the cervix, and the vagina. It uses an instrument with a magnifying lens and a light, called a colposcope. It magnifies the image many times. The healthcare provider sees the tissues on the cervix and vaginal walls more clearly. In some cases, doctor will take a small sample of tissue for exam in the lab. This is called a cervical biopsy.
Cervix. The lower, narrow part of the uterus located between the bladder and the rectum, forming a canal that opens into the vagina, which leads to the outside of the body.
Vagina. This is the passageway through which fluid passes out of the body during menstrual periods. The vagina connects the cervix and the vulva (the outer genitalia).
Colposcopy is done when results of cervical cancer screening tests show abnormal changes in the cells of the cervix.Colposcopy provides more information about the abnormal cells. Colposcopy also may be used to further assess other problems, including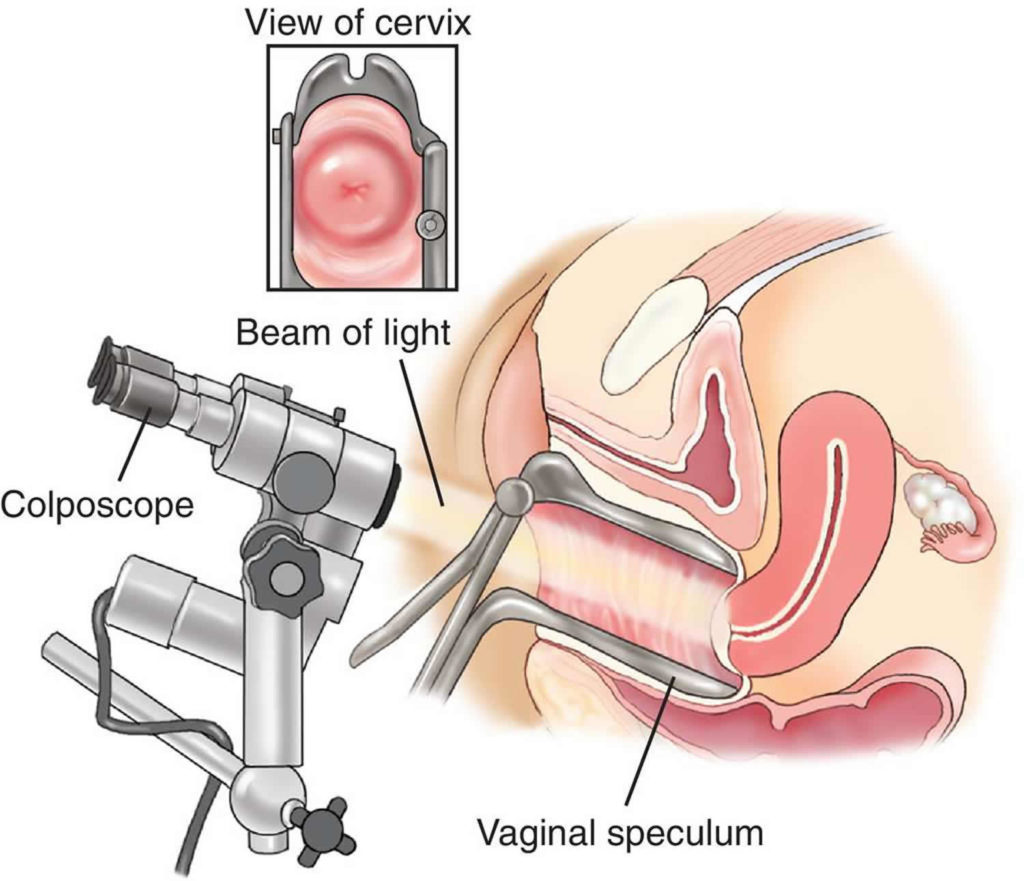 genital warts on the cervix
cervicitis (an inflamed cervix)
benign (not cancer) growths, such as polyps
pain
bleeding
Sometimes colposcopy may need to be done more than once. It also can be used to check the result of a treatment.